Commercial and Residential Roof Replacement
If your home or business has sustained sudden roof damage, or several years of normal wear and tear, our licensed roofers can keep your space dry and comfortable with commercial or residential roof replacement. We include roof tear off, framing, decks, and the roofing material of your choice. Popular roofing materials in Morgan include asphalt shingles, metal roofing, and clay tiles. For homeowners looking for something less traditional, we offer an extensive selection of unique roofing materials.
Ceiling Leak? We Can Help
A worn roof can lead to wall leaks, ceiling leaks, and water damage in your home or business. Bear Creek Roofing can accurately assess the extent of your roof damage and determine whether to replace weathered shingles, perform roof patch repair, or install a new roof. Our thorough roof inspection service often detects weak spots that have not yet manifested as ceiling leaks or other damages. Our licensed roofers perform roof repair and new roof installation in Morgan, Ogden, and surrounding areas.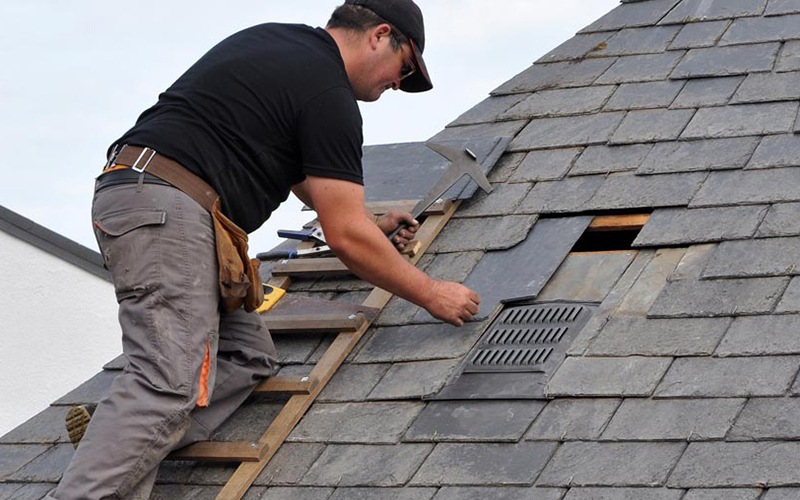 We Work With Roof Hail Claims
If you are filing a roof insurance claim for hail damage, wind damage, or any other type of storm damage, our experts can make the process as painless as possible. We continually work with insurance companies, so we understand all the pertinent information needed on each insurance form. Bear Creek Roofing expedites roof hail claims in Morgan, allowing homeowners to relax and focus their attention on other matters. We create accurate documentation for assessments, proposals, and invoicing, all of which will easily meet the requirements of your insurance company.
Outstanding Services Performed by Licensed Roofers
Bear Creek Roofing employs exceptionally skilled and experienced roofing contractors for all roofing services we provide. If you need a new roof or roof repair in Morgan, contact us for a free quote. We also perform additional roofing projects such as sun tunnel installation, heat tape installation, and expert witness services.