Expert Ceiling Leak Repair
A roof ought to protect a building's occupants from elements like wind and rain, so when property owners notice a ceiling leak, Bear Creek Roofing can help. Our experienced roofer performs thorough roof inspections to detect additional roof leaks or weak areas in the roof. After the roof inspection, we offer options to remedy the ceiling leak. We inform customers regarding which course of action will be the most economical both immediately and long term, whether it be a new roof or roof patch repair.
Residential Roof Replacement
Our experienced roofing contractors use high-quality materials for every residential roof replacement project. Our local roofing company is adept with popular materials such as asphalt shingles and metal roofing, and we have extensive experience with unique roofing materials such as clay tile roofing or wood shake. We can also increase roof pitch or decrease roof pitch to optimize the functionality and appearance of a new roof. For more information about residential roof replacement, contact Bear Creek Roofing today.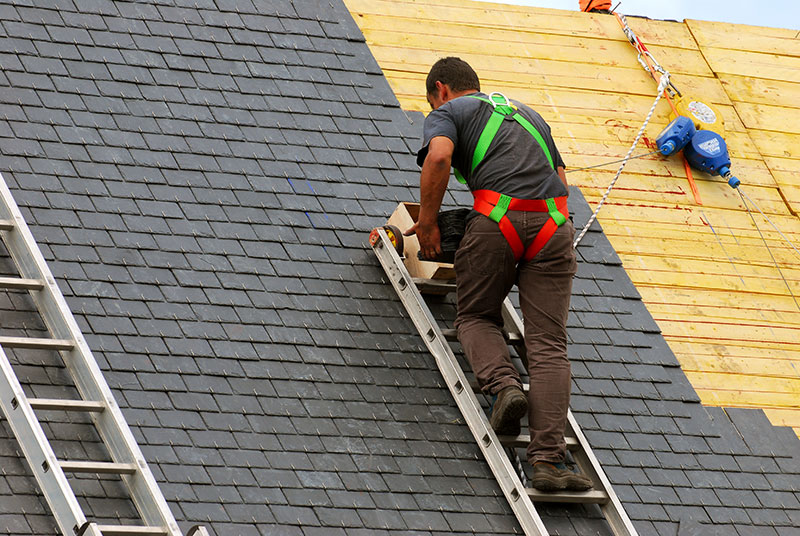 Working With Roof Claims
At Bear Creek Roofing, we understand that filing an insurance claim often requires a great deal of patience and expertise, so we lend our professional knowledge to help clients with roof claims. Our local roofing company regularly works with insurance companies regarding fire damage, wind damage, hail damage, and other types of insurance claims. We can ensure each form is completed to the agency's specifications, which will both expedite the roof claim process and relieve stress for our clients. Our knowledge of the roof claims process, in addition to our attention to customer satisfaction, is one of many reasons Bear Creek Roofing is a highly-rated local roofing company in Roy.