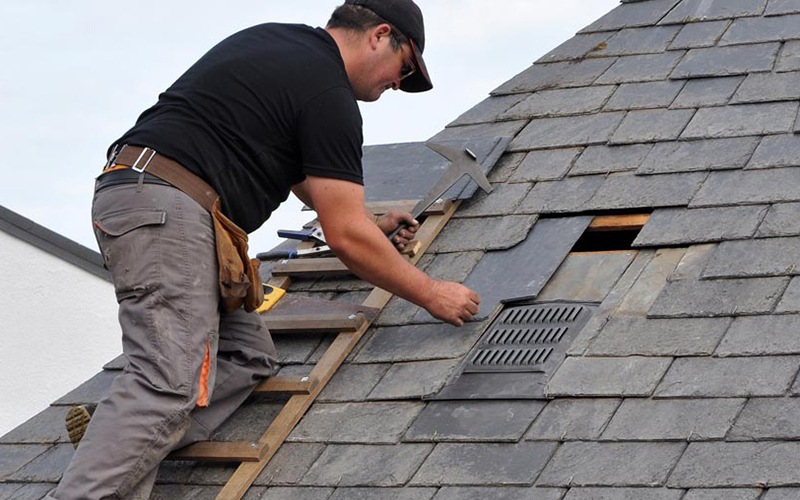 Roof Patch Repair
Whatever age your roof is, when there is a leak, it is usually a sign of an underlying issue and an inspection is more than necessary in case there needs to be a roof patch repair. An unnoticed leak could ensue further damage and can result in costly repairs so it is better to have an inspection to ensure proper installation or structural integrity of the roof. Misdiagnosing the roof damage or the requirements for a roof patch repair could also lead to more problems in the future. 
Consider hiring our licensed roofers and roof repair professionals at Bear Creek Roofing for a quality roof inspection. Some of the most common causes for roof patch repair are missing shingles, cracked or damaged shingles, gaps, and worn out adhesives or sealants. Excessive rain or snow can cause water to get trapped in between the shingles and can create a mold to form.
Licensed Roofing Experts
Bear Creek Roofing has a unique team of licensed roofing experts that can perform metal roof patches, shingle roof patches, and can assess the condition to determine what kind of work would be needed to properly care for the roof. Whether metal roofs, shingled roofs, or flat roofs, Bear Creek Roofing can temporarily patch a roof in case of an emergency, or we can send out our team to assess the damage and develop a plan of action to repair the roof.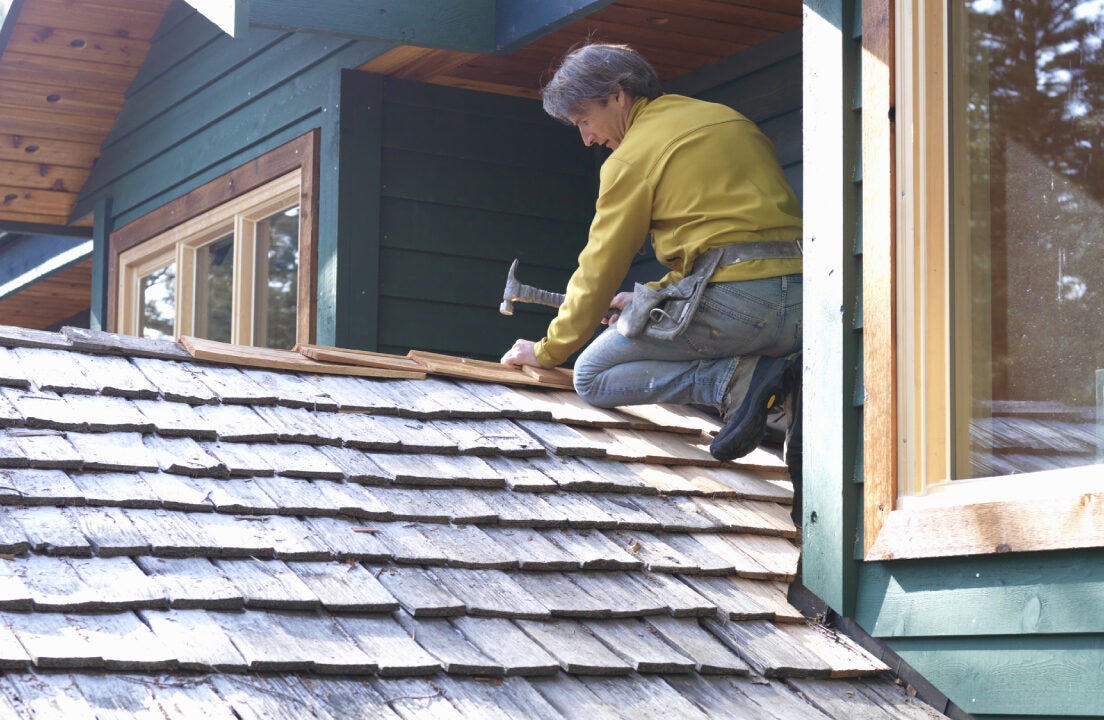 For any signs of roof damage, look for water dripping from ceiling fixtures, sagging or blistering drywall, water stains, or soft spots where your foot can sink into the asphalt shingles when you step on it. If you would like to acquire any additional information about patching a leaky roof or would like to know more about our licensed roofing experts, please contact us and we will respond in a timely manner.