Installing a New Roof with a Reliable Roofing Contractor
Whether you are replacing your current roof or need roofing services for your new home, Bear Creek Roofing has you covered.We have experience with a variety of roof installations in Bountiful, including metal roof installation, tile roof installation, shingle roof installation, and more. The roofing material you choose depends on a variety of factors, such as weather, budget, and slope of your roof. Our experienced team of roofing professionals can help you figure out what will work best for your home or business.
Storm Damage and Roofing Repairs
In Utah, the weather varies greatly depending on the time of year. Your roof has a lot to deal with between the sun, heavy snowfall, and wind or rain storms. If your roof becomes damaged because of storm damage, we hope to be your first call for roofing repairs in Bountiful. We can help with problems like a leaking roof and damaged shingles or wood shake, and we can also assist with extensive damage like if a tree branch falls on your roof.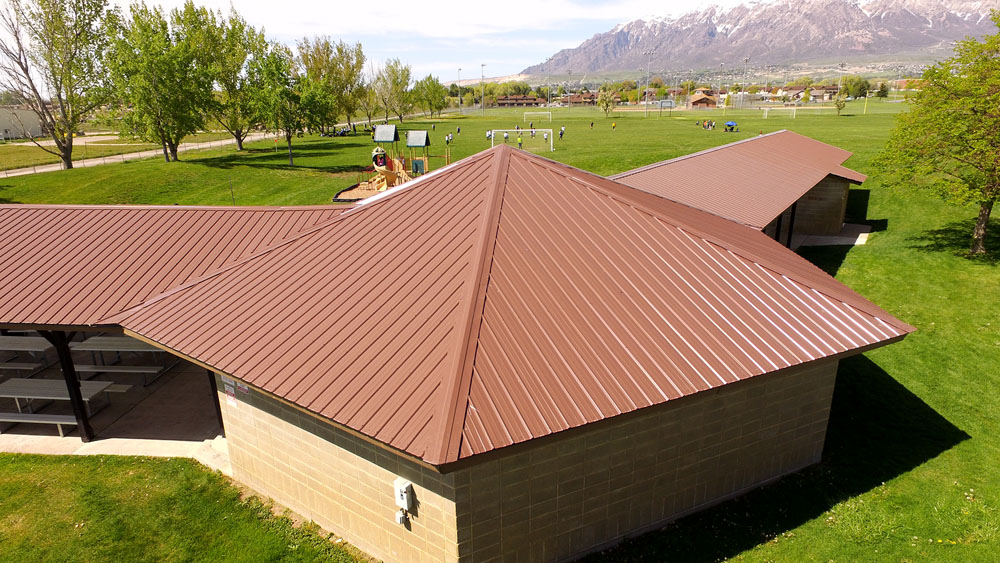 Commercial Roofing for Local Businesses
As a local roofing company, we look forward to working with other local businesses in need of roofing services. We have experience with multiple types of commercial roofing in Bountiful, including metal roofing, flat roof membrane roofing, and shingle roofing. If you are unsure which type of roofing materials is best for your business please contact us today about our comprehensive roofing portfolio and to request a free roofing estimate.
Quality Roofing Services and Customer Service
In addition to providing high-quality roofing services in Bountiful, we also provide excellent customer service. We have a host of positive reviews from previous customers and a quality portfolio to match. Our roofing professionals can help you figure out the best solution for your roofing needs and your budget. We can also help you file roof insurance claims because of our extensive knowledge in these types of insurance claims.