Metal Roof Installation
A popular alternative to asphalt shingles, metal roofing offers a sleek finish and custom design. The roofing contractors at Bear Creek Roofing masterfully perform metal roof installation, attending to every detail of your custom project. Our licensed roofer personally oversees every job we endeavor, and a thorough roof inspection is performed when installation is complete. We ensure your metal roof installation is performed correctly, and that each customer is satisfied with our workmanship.
Sun Tunnel Installation
Similar to sunroofs, sun tunnels increase the natural lighting in an area through the roof and ceiling. Sun tunnel installation can improve the mood and atmosphere of your home as well as increasing the property's value. Through over two decades of experience with sun tunnel installation and sun tunnel repair, Bear Creek Roofing has gained vast expertise in effective installation as well as what repairs we can help prevent through proactive installation techniques.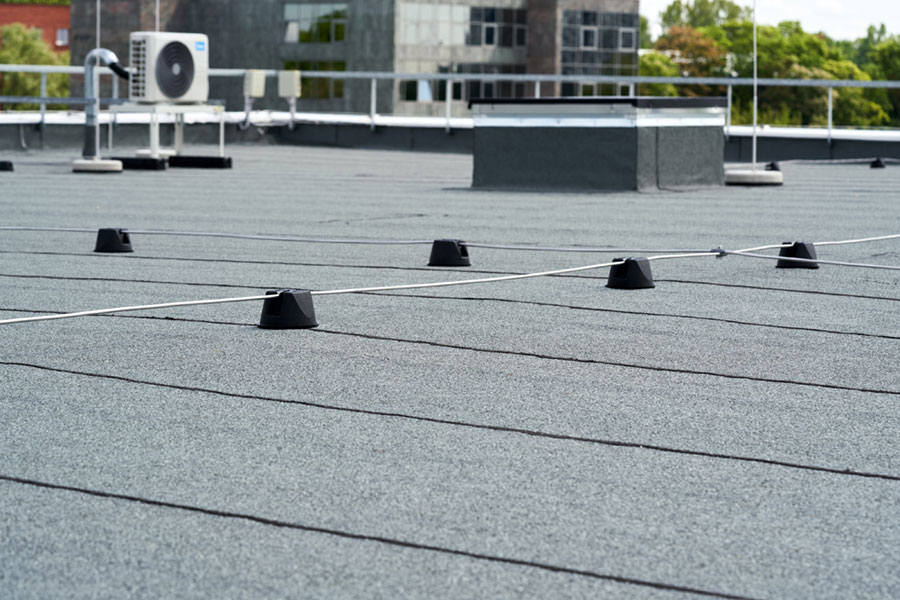 Commercial Flat Roof Repair
Heavy snow from Utah winters can wreak havoc on flat roofs, but, fortunately, Bear Creek Roofing offers commercial flat roof repair. Our roofing contractors restore damaged concrete as well as repairing any drainage issues that may have led up to the damaged roof. We also offer heat tape installation to minimize snow and ice buildup in upcoming winters. Our commercial flat roof repair will eliminate roof leaks and ceiling leaks, protecting your employees and inventory.
Call For a Licensed Roofer in Layton
If you need roofing in or around Layton, our friendly staff and knowledgeable roofers will take care of you from start to finish. We offer free estimates and thorough roof inspections, performed by a licensed roofer with over 30 years of experience. We can assist you with any roofing project, no matter how large or small. Contact Bear Creek Roofing today and discover why our customers are consistently satisfied with their roofing and overall experience.