Metal Roof Installation
If you're looking for a stylish, practical alternative to asphalt shingles, consider metal roof installation from Bear Creek Roofing. Our roofing contractors will carefully secure each piece of your new metal roof into precisely the perfect position, resulting in a flawless finish on your custom roof. Choosing a metal roof installation professional like Bear Creek Roofing can significantly reduce long-term costs for roof repair, roof replacement, and roof maintenance.
Re-roofing Experts
Re-roofing entails a number of tasks that require a vast amount of labor and expertise. Fortunately, Bear Creek's re-roofing service has been going strong for over 25 years. Our experienced roofing contractors meticulously attend to every detail, consistently delivering high-quality workmanship. We strive for exceptional customer satisfaction on every re-roofing project we endeavor, so call us today and discover how much you will love your new roof.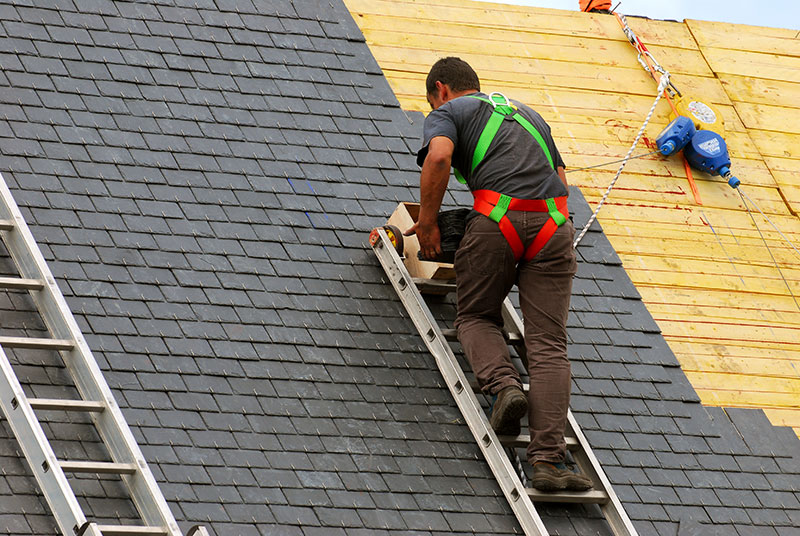 Roofing Repairs
Our roofing contractors patch any overly-weathered areas or places that have been exposed to storm or other damage. Roofing repairs focus on restoring a roof to a beautiful, functional state, free from roof leaks, and hail damage. We work with insurance companies where applicable to ensure you are getting high-quality roofing repairs at the lowest possible out-of-pocket cost.
Experienced Roofing Contractors
Bear Creek Roofing takes pride in outstanding workmanship, and we know that the best way to achieve this is through experienced roofing contractors. Whatever your roofing needs may be, Bear Creek Roofing can masterfully complete your residential or commercial roofing project. Call us today for a free estimate on re-roofing, roofing repairs, or one of our other roofing services.