At Bear Creek Roofing, we understand that a roof is one of the most vital components of a new building. We provide several styles and materials to ensure your residential or commercial structure is well-protected with new high-quality roofing and installation. Some roofing materials we work with include tile, metal, shingles, and wood shake.
At Bear Creek Roofing, our high quality roofing services are focused on anticipating your roof's needs and offering exceptional customer service.  We can maintain and repair a variety of commercial roofs including, but not limited to Metal Roofing, Spray-on Silicone, Shingle Roofing and Roof Membrane.
As licensed re-roofing contractors for both residential and commercial buildings or homes, Bear Creek Roofing can restore your roofs appearance and provide protective layers to prevent leaks from getting inside your home. Re-roofing can be a more affordable option that does not require the replacement of the entire roof, which would be a bit more expensive no matter what kind of roof you have.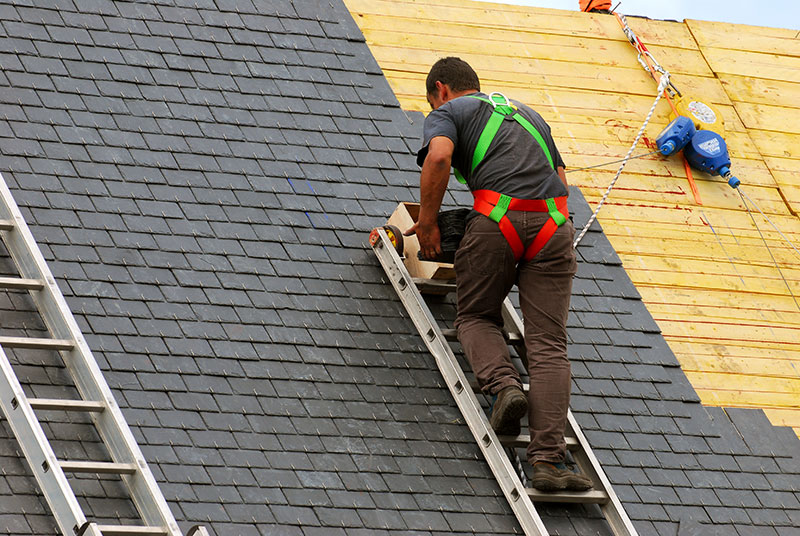 Wood is a popular option for its natural appearance and its ability to keep a home cool in the summer and warm in the winter. Wood shake is a beautiful alternative to wood shingles, adding a natural, rustic appearance to a house or cabin. Wood shingles are cut with a saw, rendering them smooth in appearance and uniform in size and shape. Wood shakes are split rather than sawed, so they have a rough, slightly uneven look between pieces.
SUN TUNNEL & SKYLIGHT INSTALLATION
Sun tunnel and skylight installation should be handled by seasoned professionals. Our roofing contractors have vast experience with both sun tunnels and skylights, making Bear Creek Roofing a knowledgeable, reliable choice for your roofing project.
As snow and ice accumulate on a roof, the daily melting and refreezing process may cause dams and reservoirs to form. Installing heat tape will ensure key channels on the roof melt completely, allowing proper drainage and relieving your roof from a great deal of unnecessary weight. Removing icy roof buildup will dramatically increase the lifespan of your shingles as well as minimizing roof leaks. Heat tape can also be installed around drains or pipes to prevent freezing, saving you time and money long-term.
Roofing contractors must take countless precautions when managing labor, materials, and clients. If, at any point during the administration of roofing services, issues of employee safety, building supplies, or contract fulfillment result in a lawsuit, call an expert witness. If employees are injured during roofing repairs, an expert witness will provide testimony as to which party is responsible for damages. If a new roof seems sub-par, an expert witness can attest to its integrity or lack thereof.
Roofing Services You Can Trust
Bear Creek Roofing serves Northern Utah in areas such as Ogden, Layton, Kaysville, and Farmington. For over 30 years, our licenced roofing contractors have consistently delighted customers. 
We offer an exceptional variety of roofing services as well as warranties and our long-standing reputation for outstanding workmanship and timeliness. 
For more information about Bear Creek Roofing's services, or for a free quote, be sure to contact us today by phone or email.