Time to Tear Off Your Old Shingles?
Property owners usually retain shingles as long as possible in order to extend the life of the roof and save money. However, promptly replacing worn asphalt shingles can potentially be more cost-effective than waiting until the shingles are completely tattered. Shingle replacement protects the roof deck and helps prevent roof and ceiling leaks, so timely shingle replacement can help save your home or business from extensive–and costly–damages. Here are some indicators that it is time to tear off your shingles:
You frequently encounter asphalt granules from deteriorating shingles
Many shingles appear bald, broken, wet, or are missing
Growth, such as algae, occurs on the shingles
The roof and/or ceiling have begun to leak
Shingles are more than 20-25 years old
Why Hire a Professional for Shingle Removal?
In today's world of DIY projects, many individuals opt to save money by completing a project themselves. For shingle removal, however, hiring a professional has a number of advantages that often outweigh the cost. First, our licensed contractors perform shingle removal based on years of training and experience. Your shingles will be removed perfectly, an important precursor to the next step in your DIY roofing project. When removing your own shingles, you pose a number of safety risks, but hiring a professional keeps you safely indoors.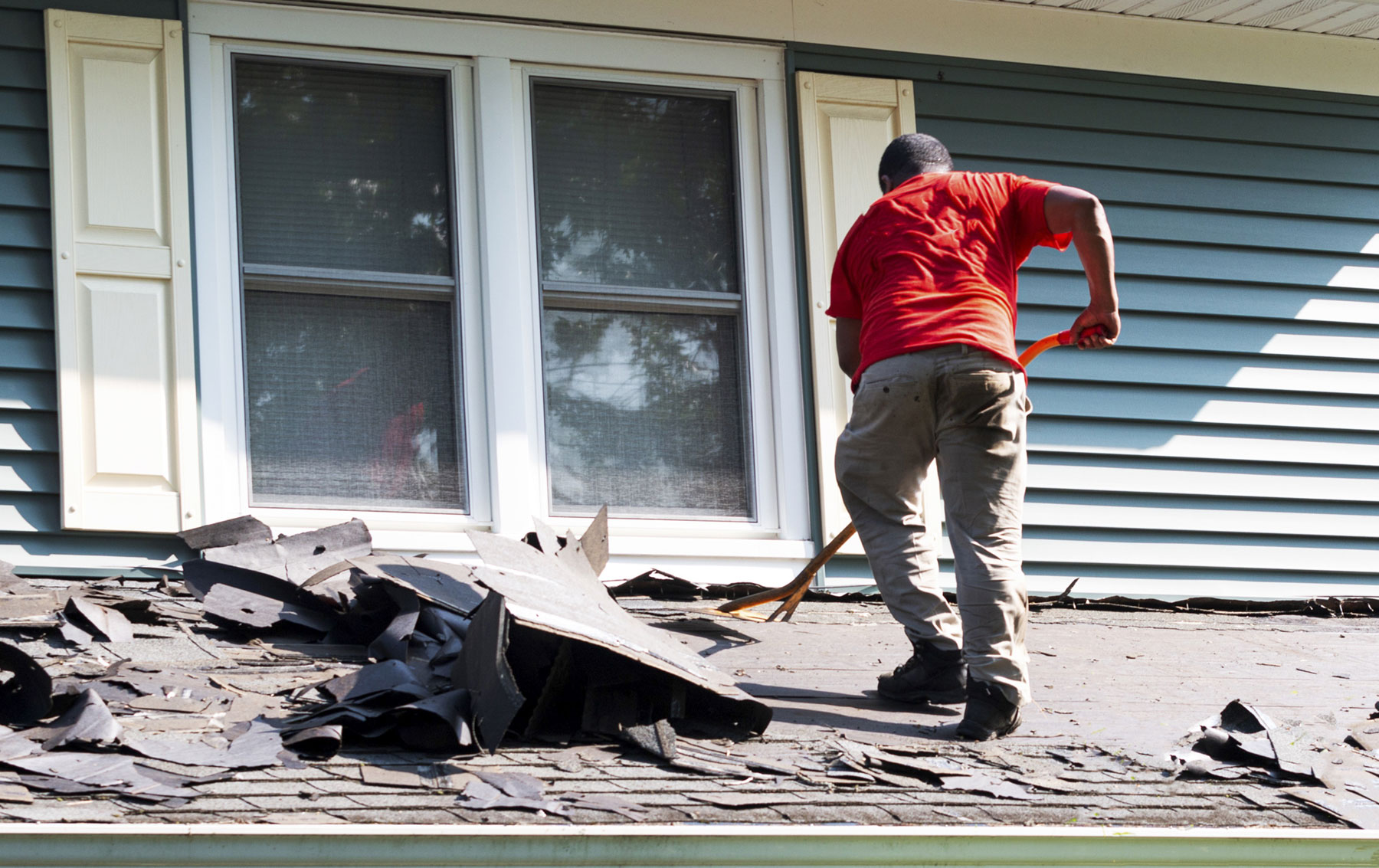 Superior Roofing Repairs from Bear Creek
Bear Creek Roofing can safely and skillfully aid in any stage of a re-roofing project, including removing old, worn shingles. We draw on over 30 years of experience in roofing repairs. Our shingle removal service includes shingle disposal, ensuring your yard remains in pristine condition. In addition to shingle removal, we offer services such as re-roofing, installation of skylights, and roof repair. Contact Bear Creek Roofing for your free quote.