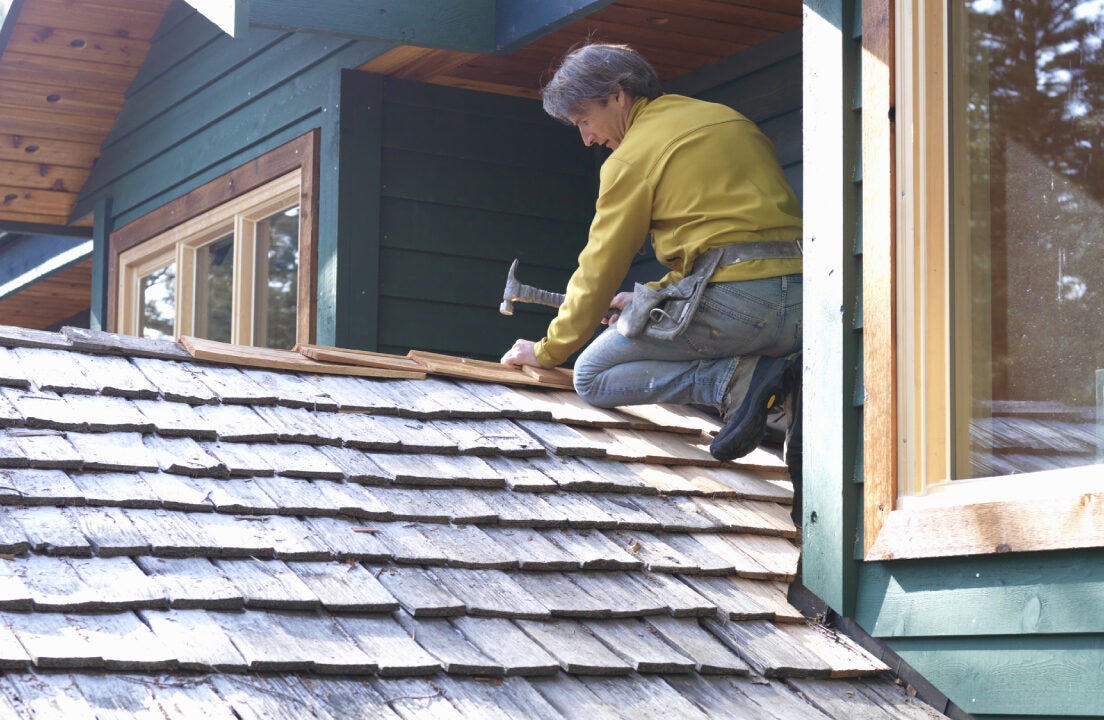 Licensed Recover Contractors
As licensed roofing contractors for both residential and commercial buildings or homes, Bear Creek Roofing can restore the appearance of your roof and provide protective layers to prevent leaks from getting inside your home. Recover can be a more affordable option that does not require the replacement of the entire roof, which would be a bit more expensive no matter what kind of roof you have.  
Reasons for Re-Roofing
There are a variety of factors to consider when examining the parts of roofs that may need to be replaced including, but not limited to, the age of the roof, roof leaks, and the extent of roof damage. Torn or missing asphalt shingles can usually be replaced with newer ones in a cost-effective manner, but metal panels may need to be repaired or replaced altogether, which would make the re-roofing process a bit more expensive.
We will inspect the underlayment, flashings, and shingles of the roof to ensure the process of re-roofing your house will be smooth from beginning to finish. If you have shingles on your roof there are many areas where adding a third layer (Utah allows two layers) is prohibited and re-roofing may not last as long as a completely replaced roof. At Bear Creek Roofing we strive to be your roof repair experts to provide a high quality re-roofing job.
A few options to consider when deciding whether to get a re-roofing job done or a total roof replacement depends on whether there is minor damage to your roof such as missing asphalt shingles and wind damage or there is moderate damage where there has been excessive exposure to natural elements. For any additional information about our re-roofing services, please contact us and one of our roofing experts will be happy to assist you with your inquiry.