Experienced Local Roofing Company
Since opening doors in 2007, Bear Creek Roofing has reliably provided roofing services to the Ogden area. Our licensed roofing contractors offer roof repair and replacement for residential and commercial properties in cities including Layton, Kaysville, Bountiful, and the surrounding area.
Superb Roof Replacement and Installation in Northern Utah
A new structure deserves a roof made from high-quality materials and installed by licensed experts. Our roofing contractors have years of experience performing roof installation on both  residential and commercial properties. We also offer shingle removal, roof removal, and all other components of re-roofing. 
Whether you're looking for an original roof or needing a replacement, either residential or commercial, Bear Creek Roofing delivers excellent workmanship and timely completion on every roofing project we undertake.
Years Industry Experience
Roof Replacement
We provide several styles and materials to ensure your residential or commercial structure is well-protected with new, high-quality roofing and installation.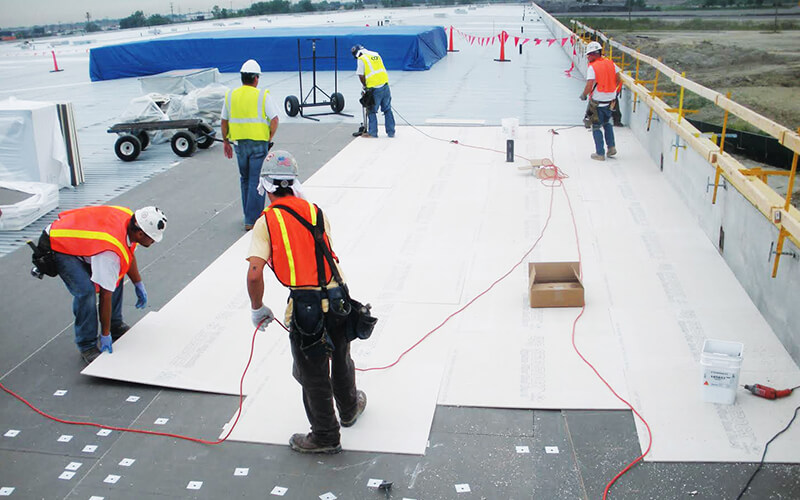 Commercial Roofing
We can maintain and repair a variety of commercial roofs including, but not limited to, metal roofing, spray-on silicone, shingle roofing, and roof membrane. 
Re-Roofing Services
As licensed re-roofing contractors for both residential and commercial buildings, we can restore your roofs appearance and provide protective layers to prevent leaks from getting inside your home.
SHINGLE REMOVAL
Our licensed contractors perform shingle removal based on years of training and experience. Your shingles will be removed perfectly to help you start your DIY roofing project.
We Repair Roof Leaks and Weather Damage
Rain, wind, and hail can cause roof damage during any season. Fortunately, the experts at Bear Creek Roofing provide quality repairs for commercial and residential roofs. We fulfill requirements for roof insurance claims, making the process for wind, hail, or rain repair as smooth as possible. Our seasoned experts also offer roof inspections to detect minor leaks, enabling you to maintain the overall integrity of your roof and ceiling. We work with a number of roofing materials such as metal, tile, and asphalt shingles.
Call For a Quote: 801-668-6379
Bear Creek Installs Skylights, Sun Tunnels and More
In addition to repairing or replacing roofs, the licensed roofing professionals at Bear Creek also offer enhancements for existing roofs. We have been performing masterful skylight installations for decades, so we are confident in our ability to install a skylight perfectly and affordably. Any family can enjoy the increased natural light from a well-placed sun tunnel, and, like skylights, Bear Creek Roofing installs those too. Our roofing professionals also install heat tape to assist with deicing roofs of homes in icy or snowy climates. Connect with us for more information and a free quote.